Welcome to Bodh
A Member of The Fine Water Society. Taste the Himalayas to Save the Himalayas.
BODH
A Member of The Fine Water Society. Taste the Himalayas to Save the Himalayas.
Our Journey to the Himalayas
The Himalayan mountain range is known for its breathtaking natural beauty and is home to most of the purest sources of Natural Mineral Waters in the world. The altitudes and pristine environment of the Himalayas create the perfect conditions for Bodh to be naturally filtered with a unique blend of our mineral rich composition and electrolytes.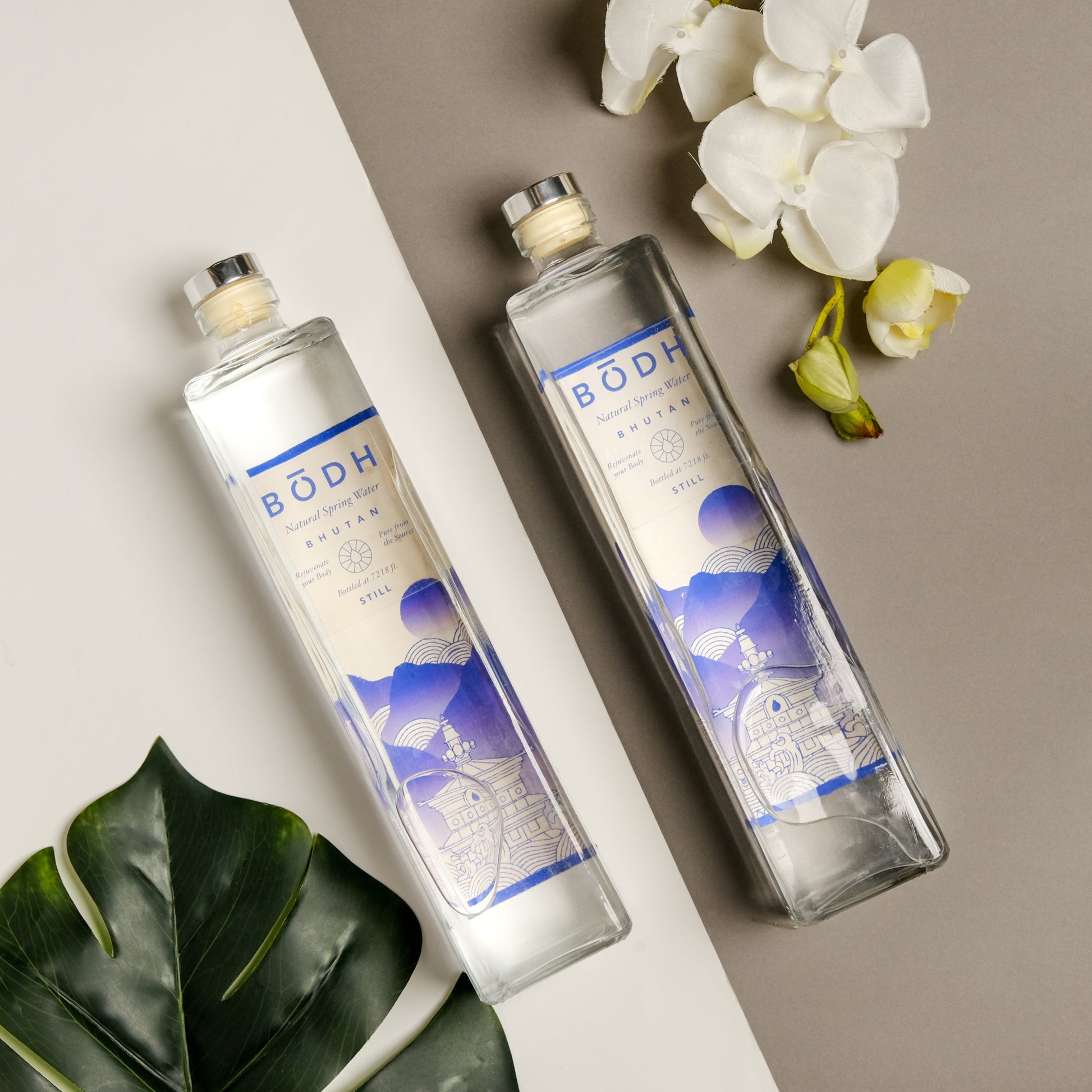 Bodh Natural Mineral Water
Regular price
Sale price
Rs. 849.00
Unit price
per
Sale
Sold out
Still Water

Natural Minerals

Organic
View full details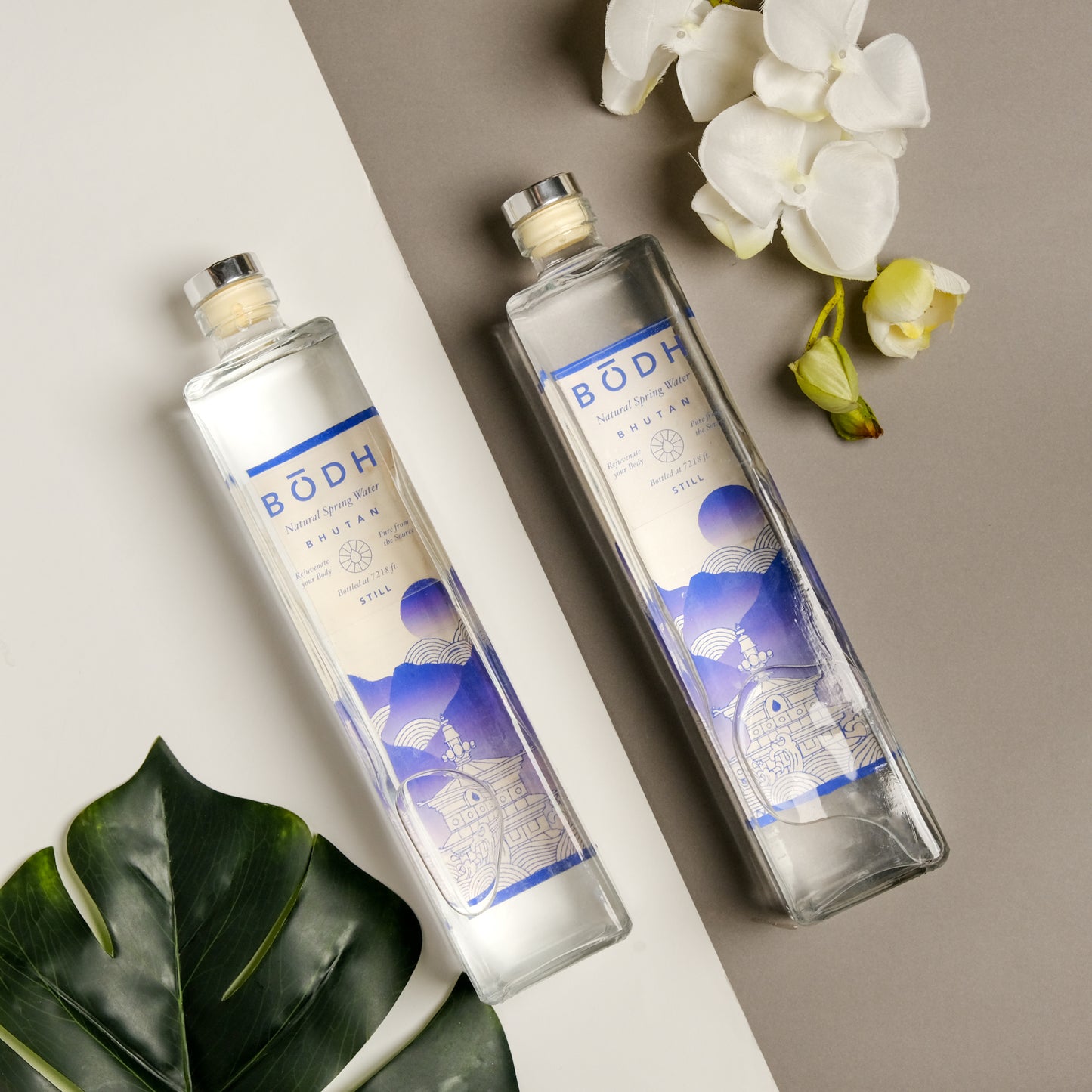 Untouched from its Origins
Bodh water is sourced from a pristine untouched spring deep beneath the earth's surface where it is naturally filtered and enriched for over 10 years with a TDS of 330 ppm and a natural unique blend that will nourish your body and soul. Our mineral rich water is naturally filtered through all layers and elements deep within the Himalayan geology that are free from any pollutants.
Taste of Spirituality
"Bodh" is a Sanskrit word that means "enlightenment" or "awakening". It refers to the spiritual awakening and realisation of the true nature of reality.
All spiritual traditions throughout history have recognised the importance of water in cleansing the body, mind and spirit. Bodh through the practise of Water memory upholds the divine on a molecular level which connects you to the natural world, promoting a sense of peace and harmony between you and the universe.
Our quality ensured premium line of natural mineral water ensures that with every sip, you'll be getting the best-tasting, soul enriching and healthiest water available.
From Our Clients
Everest-ly Refreshing!

"Bodh Waters tastes pure and crisp, perfect for my daily workouts. Plus, I love that the company sources its water sustainably."- Tenzing Dolma.
Namaste Hydration!

"As someone who practices yoga regularly, I appreciate Bodh Waters' commitment to holistic wellness. And the water itself is top-notch - I can taste the difference!" - Natasha Arora
K2-licious!

"Bodh Waters has become my go-to for outdoor adventures. The durable bottle keeps the water cold for hours, and the taste is unbeatable." - Dipani Neb
Majestic Moisture!

"I love the sleek design of Bodh Waters' bottle, and the fact that it's reusable is a huge plus. The water is refreshing and just the right balance of mineral-rich." - Daleeda Soomar
Peak Performance!

"I'm always on the go, and Bodh Waters makes it easy to stay hydrated. The bottle fits perfectly in my bag, and the water is delicious - what more could you want?" - Aryavir Kumar